Heavy Gear Mapping Project Preview
Jason English
The recent publications of Life on Utopia and Life on Atlantis are welcome expansions to the Heavy Gear universe. These new worlds are as rich in detail and possibilities as Terra Nova and Caprice before them, and have provided a wealth of inspiration for Heavy Gear players and fans.
Good maps are a professional as well as personal interest of mine (the occupational hazard of being a geographic information specialist), and though the world maps for Caprice, Utopia and Atlantis look nice, the regional maps are lacking in the kind of information I need in my gaming sessions. So I've decided to begin a mapping project to develop alternate and unofficial planetary and regional maps for these three worlds.
Julian Fong, a longtime Heavy Gear denizen and creator of the Terra Nova map in HGRB2, suggested Flaming Pear's LunarCell, a plug-in for Adobe Photoshop and Paint Shop Pro which creates terrific fractal planetary landscapes. I used LunarCell to create the preview images for this article, and will use LunarCell and ProFantasy Software's Fractal Terrains as this mapping project progresses.
As I develop further maps, I will post them at Banzaidyne Heavy Gear as well as submit for articles here. Stay tuned!
McKenna
This was a trial map I created as I was learning how LunarCell worked.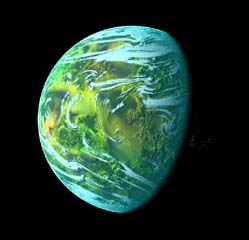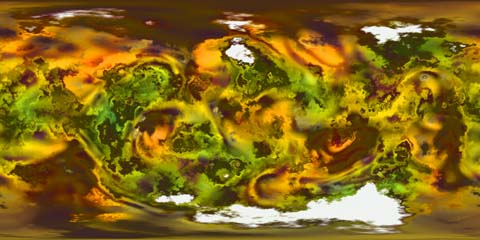 Atlantis
This is a preliminary map for Atlantis. It doesn't match the text in Life on Atlantis very well (there's a lot more ice here than is described), but this is close to what I'm after.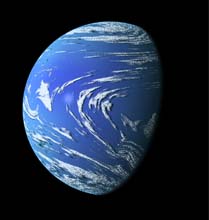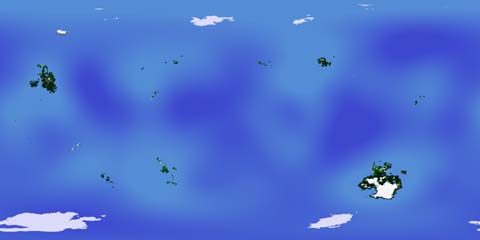 Utopia
As the Atlantis map above, this map for Utopia differs from the text in Life on Utopia, in that there's a greater number of distinct landmasses. This does look good, though.