Inside Kennedy Space Center's Vehicle Assembly Building
On January 2, 2012, my wife and I were able to visit the Kennedy Space Center for a special tour: Then and Now, which featured a brief tour of the Center's Vehicle Assembly Building. The VAB was open to tours for the first time since the 1970's, and in addition to the sheer size of the building, the Space Shuttle Endeavour was also on display.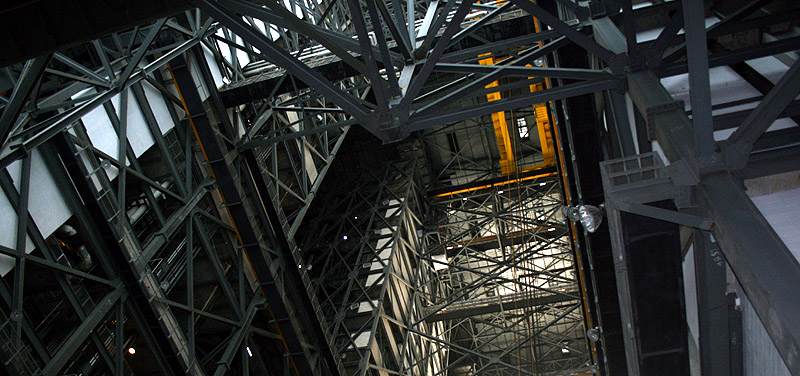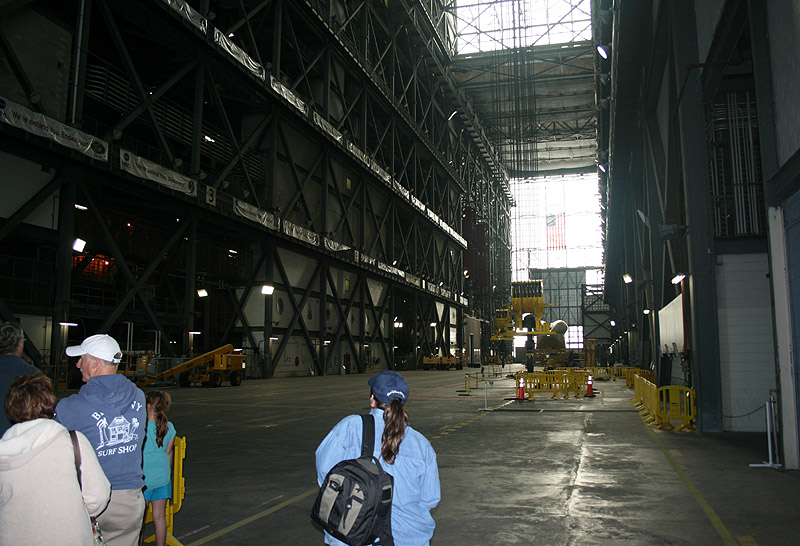 The VAB was built to house a completely assembled Saturn V - with six inches of clearance - on each side (only one half of the building's interior is shown here). These pictures don't do the building justice, it is truly an immense space.
The Space Shuttle Endeavour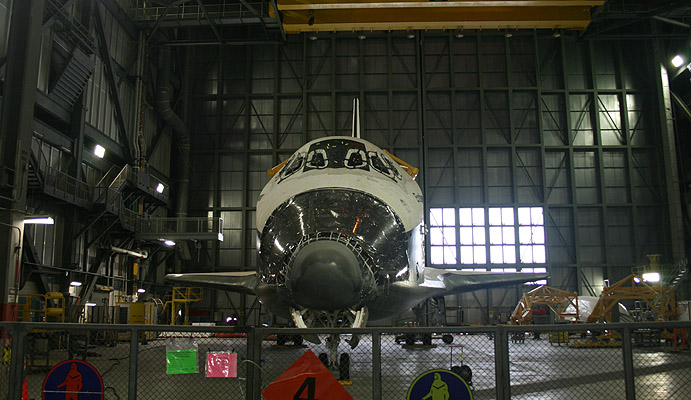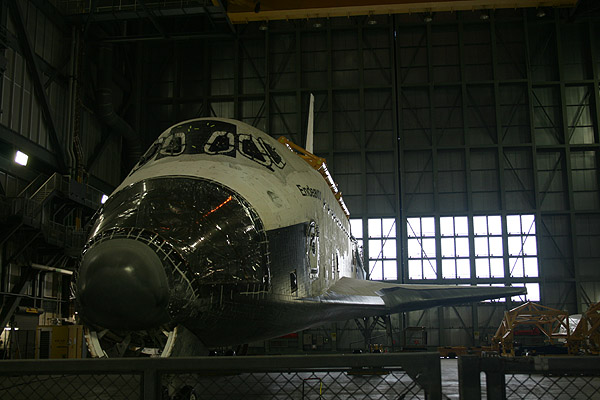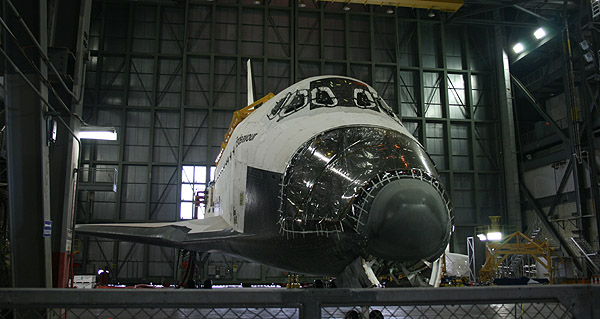 The Endeavour was being stored in the VAB while many of its components was being cleaned for its eventual display at the California Science Center in Los Angeles.
In this state, it reminded me of looking at your grandfather's Buick, but it was remarkable to get that close to it.
---